No matter what the size of the task or industry your business is in here at Oates Environmental we can provide waste removal in Leeds. A complete managed service with a fast turnaround as well. We are specialists in removal, treatment and recycling of waste. Our state of the art facility in Leeds allows us to provide a total solution and take care of all your requirements. We have been established since 2000 and we even constructed our own facility in 2016 so we can expand and offer an even better service.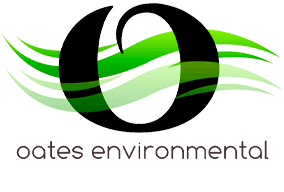 Our cutting edge facility means we can respond quickly to all enquiries and have the capacity to take on any job big or small. We can offer our environmental partners a personalised and tailored total industrial waste and hazardous chemical management service with cost-effective solutions for waste removal in Leeds. Our large transport fleet means we can safely transport any chemical and waste with safety and security a priority at all times.
We have an expert team of experienced on-site chemists and industry professionals who all hold the highest accreditations and can provide you with a free assessment for your waste removal in Leeds needs and to ensure we take the best course of action. Our modern fleet of articulated and rigid vacuum tankers and trailers are ready to professionally, safely and compliantly remove all different types of hazardous and non-hazardous waste from your location and business.
Waste Removal Leeds
If you are looking for professional and competitively priced waste removal in Leeds then speak to the team here at Oates Environmental and we can ensure a smooth and safe process from start to finish. We are at the cutting edge of waste disposal in the North and we offer competitive prices and unrivalled expertise in solving any challenges that can appear during the entire process.
We offer a complete waste removal service in Leeds that includes:
Assessment
Advice
Recycling
Treatment
Disposal
Transfer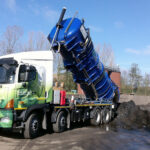 We have many excellent reviews and testimonials from our happy clients for waste removal Leeds. We are a member of the Chartered Institute of Waste Management. We continue to expand and break new ground with our bespoke newly built facility. We can provide a tailored and personalised waste removal in Leeds service and help with any questions you may have on waste disposal in Leeds. At all times we are focused on compliance and safety and this is reflected in our standing within the industry.
We are committed to providing the best waste removal Leeds service we can and we this is reflected in our accreditations and certificates available to view on our About Us pages. We proudly display all our certificates and permits for you to download and view online. Talk to the experts and see how we can help tailor a bespoke solution for your waste removal in Leeds needs.